Player Area
Welcome to the player area, created exclusively for you by
Turkish Golf Federation
Login
A family's Olympic dreams fulfilled in Xander Schauffele's win
KAWAGOE, Japan – The COVID-19 pandemic has forced families to watch these Olympics from afar. They've shared victory through a screen, their tears of joy separated by thousands of miles.

View more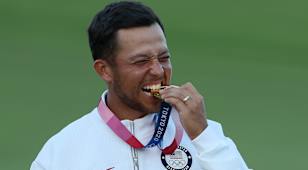 Design
We start by creating a set of brand guidelines and standards
Develop
Our award winning development team creates personalized digital experiences
Deliver
Our products are created on time, and to your exact specifications
Effective
design
is finding that perfect balance between the way something
looks
and how it
functions
.
Ready to get Started?
We'd love to hear from you about your branding and digital needs. We are currently accepting new clients.
Contact us